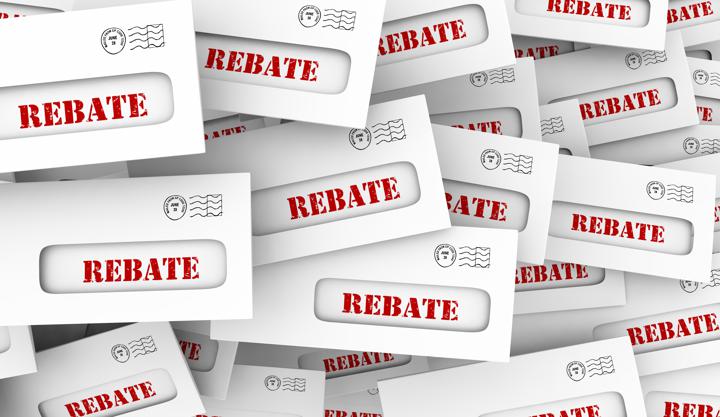 Hospital leaders face escalating pressure to enhance care-value while planning for the rapidly growing number of patients in need of implantable medical devices (IMD). 
Often referred to as Physician Preference Items (PPI), the cost of these devices has increased 90% from $20B to $38B over the past decade and is projected to expand at 4.6% per annum reaching $54B in 2027.
As growing market pressures are now causing expenses to increase more rapidly than payments, these items consume over 60% of the total costs per case and become a critical factor in achieving financial success.
Buried within the unsettling increase in these numbers is the obfuscation of actual device costs to hospital providers as they are purchased through the stealth loyalty rebate system. This has represented an increasingly frustrating financial black hole for a long time.
Multiple factors contribute to this angst: The first is the time and effort required to collect the rebate. For a hospital system to meet a volume-based rebate criterion, it must show documented percentage use of a manufacturer's product(s).
No easy way to aggregate data leaves hospitals relying on vendors
The time and effort required to extract data at the end of each quarter continuously and fiscal year for dozens of manufacturer's contracts consumes hundreds of hours in most care settings. The task becomes so taxing that many providers choose not to undertake it.
The secondary effect is that many hospitals capitulate to the cost and complexity of data collection and come to rely on vendors as the sole source of truth –– relying on them to determine whether they have or have not met the criteria to earn the rebate. This immediately creates three substantial vulnerabilities and dependencies: 
There is no internal validation of whether the correct amount was paid (a function of the manufacturer) and received (a function of the manufacturer's representative).
There is no means of determining which devices are in the rebate calculation and thus no way to determine the net price paid for the product.
With no way to determine true device cost, the provider forgoes the opportunity to engage physicians in device selection. It is impossible for hospital leadership to share reliable device costs, much less rebate status, to physicians increasingly interested in both. In essence, the capitulation approach causes hospital executives to forfeit not only substantial amounts of process control but also a unique opportunity for medical staff engagement.
This capitulation also causes hospital leaders to lose future control over contract negotiations, as they have no true unbiased cost information. The foundation for negotiation becomes external benchmarks when the only real data hospitals have is contract price –– thus, benchmarks become irrelevant. Rebates, in essence, allow manufacturers to "price protect" certain product lines through obfuscation. This serves to influence negotiations by utilizing spurious data that only they have available.
A final insult is that many manufacturers, realizing the internal data challenges hospitals face in gathering rebate data, have arbitrarily reduced the time frame for claiming the rebate.There are major manufacturers who now insist that requests for rebate payment will not be honored if they are submitted more than ten days after the end of the rebate period.
The logical conclusion is that these tactics are designed to create chaos for businesses like ours. It seems clear that each manufacturer is deeply conditioned to protect their pricing. They do so by contractually binding businesses to see only their own contract pricing while contractually preventing us from sharing with our peers. The net effect is to "blind" all group purchasing organizations (GPOs) by keeping them from knowing the true net price. This leads to the ultimate obfuscation of GPOs negotiating from known incorrect benchmarks.
Having managed and consulted with hospitals for over 40 years, it seems clear that there are major and growing threats to the industry's, high margin patient procedures. There are many valid challenges that we are boldly facing as we seek to increase quality, lower cost, and increase patient satisfaction while remaining financially viable. What are not valid challenges are those designed to put ourselves, our medical communities, and, most importantly, our patients at a financial and clinical disadvantage through disinformation.
We need to ensure that this doesn't happen by utilizing all the tools available to save time and energy while seeking to engage our physicians through access to data-driven and actionable information on high-value purchases. 
We must move to negotiate from a position of strength.